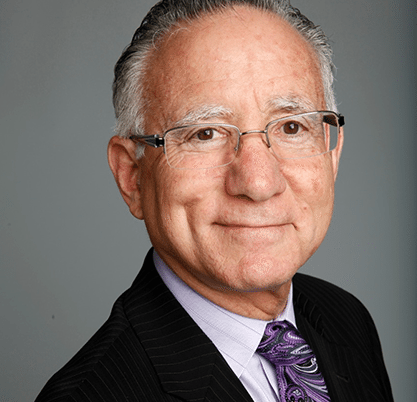 Kehillat Israel Rabbi Emeritus
Steven Carr Reuben, Ph.D.
rabbireuben@ourKI.org
Ha'azinu (Deuteronomy 32:1-52)
There is something otherworldly about the experience of a bar or bat mitzvah. It is perhaps the preeminent spiritual/cultural paradox in all of Jewish life. At the same time that they focus so intensely on the specific girl or boy who is celebrating their personal life-cycle event, they have a transcendent, timeless and eternal quality about them.
I was reminded of this recently as I was sitting in my study remembering a remarkable conversation that I had several years ago with a young girl with whom I was meeting just a few weeks before her Bat Mitzvah. We began talking about her upcoming bat mitzvah and how it made her feel about being Jewish, how she might describe her own Jewish identity and her place in the history of the Jewish people.
In order to put into words exactly how she saw her relationship to the Torah and the passing down of Jewish tradition, she told me the following story:
"Imagine that my parents and I decided to research our family history, and we discovered that my great, great, great grandmother had lived her whole life in a small village in Russia. When we discovered that this same small village still exists today, we decided to take a trip to see where my great, great, great grandmother lived.
When we got there, it looked like it hadn't changed in two hundred years and we began to explore the small, crowded streets. Suddenly we stumbled upon the very house in which my great, great, great grandmother had lived. When we knocked on the door an old woman came and asked us what we wanted. We told her (through our interpreter, of course) that she was living in the exact same house that my great, great, great grandmother had lived in and we were curious to see what it was like. She immediately invited all of us into her home to have a look around.
While my parents were busy talking to the woman, I walked in to explore another room. As I looked around, I noticed that one of the floor boards was loose, so I pulled it up and discovered a very, very, very old and dusty book. I grabbed the book and ran back in to show my parents. The woman who lived there took the book from me and began to read it.
She told me that it seemed as if I had actually found my great, great, great grandmother's diary. Here were stories all about how she lived, what she thought about and what her dreams were for the future.
Imagine how incredibly excited I was to find this book. It was the most amazing thing I had ever owned and I was thrilled to be able to read all about my own ancestor's life. Who wouldn't want to find a remarkable diary like that?"
"And Rabbi Reuben," said the young girl, "That is how I feel about my Bat Mitzvah. When you hand the Torah from my grandparents to my parents and then me, it will be just like I'm getting the oldest family diary that has ever been found. Like I am saying to everyone, 'This is now my story, too.'"
In this week's Torah portion, Moses recites the final poem that he has written in his diary. He begins this poetic conclusion to the entire Torah by challenging us to recognize that the words and laws, commandments and ethical foundation of the Torah "isn't a trifling thing for you, it is your very life." Indeed, at this most sacred season of the Jewish year, our real challenge is to figure out each day how to make the precious inheritance which is our own Torah wisdom a meaningful part of our every day lives. Then, says Moses, we will long endure on the earth and the world will be a more sacred and holy place because we are in it.
Rabbi Steven Carr Reuben, Ph.D., is Rabbi Emeritus of Kehillat Israel Reconstructionist Congregation in Pacific Palisades, California. He is a nationally recognized expert in the field of moral education and is the recipient of numerous community awards, including the Micah Award for founding the largest full-service homeless shelter in Los Angeles. He is also a recipient of the Unsung Hero Award from the Youth Law Center in San Francisco. Steven has contributed to a wide variety of publications as an author and composer. He has written numerous books, including Raising Children in a Contemporary World (1992); Raising Ethical Children (Prima Publishing, 1994).
Tue, September 25 2018 16 Tishrei 5779