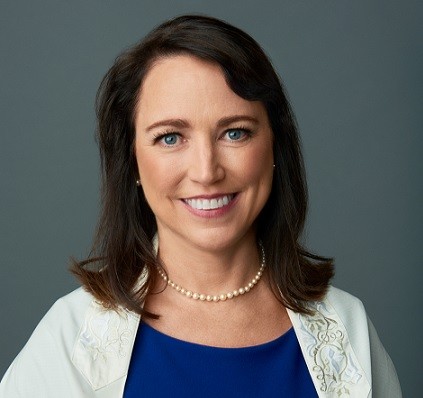 RABBI AMY BERNSTEIN
Rabbi Bernstein became our Senior Rabbi in July 2014, after serving four years as Associate Rabbi. An Atlanta native, Rabbi Bernstein has a bachelor's degree in English Literature and Cultural Anthropology from Northwestern University, where she also earned a certificate in Women's Studies. She is also an alumna of the Reconstructionist Rabbinical College in Philadelphia. Her rabbinic training included one year as a visiting graduate student at Ben Gurion University of the Negev in Israel.
Before coming to KI, Rabbi Bernstein was the rabbi of Temple Israel in Duluth, Minnesota for 14 years. As the only rabbi for several hours in either direction, she represented the Jewish community in the Greater Northland region. She served two terms as president of the Arrowhead Interfaith Council and six years on the Board of Trustees of the College of St. Scholastica, where she was also on the founding board of the Oreck/Alpern Inter-religious Forum. She was a scholar-in-residence for the Jewish Chautauqua Society and lectured widely throughout the Northland.
Outside of her rabbinical work, Rabbi Bernstein performs as a member of Three Altos, a vocal trio.
Rabbi Bernstein is the president of the Board of Rabbis of Southern California.
Rabbi Bernstein makes her home in Pacific Palisades with her partner, Judy Griffith, her daughter, Eliana, and their rescue Chihuahua, Olivia.
Contact Executive Coordinator at 424-214-7461
Email Rabbi Bernstein
Rabbi Daniel Sher
Rabbi Daniel Sher (he/his) is the newest member of our clergy team. He first joined us at KI as an intern, continued as Youth and Family Rabbinic Fellow, and now serves as our Assistant Rabbi. He works to create vibrant and meaningful Jewish moments like his PJ Library Havdalah in the Park, Multigenerational Alternative High Holy Day Service, and soulful "Shabbat on the Rocks" Kabbalat Service for our Kehillat 20/30 community. He is a proud 18Doors Rukin Rabbinic Fellow, serving as a resource for interfaith families across all of Los Angeles. His enthusiasm for our tradition is matched only by his ability to translate it for our time.
Rabbi Sher grew up in Palos Verdes and now lives here in the Pacific Palisades with his wife Jen, their children Levi, Sami, and Ari and their two dogs Herzl and Golda. He graduated from the University of Arizona with a bachelors of Science in Psychology and a bachelors of arts in Religious Studies and was ordained from Hebrew Union College-Jewish Institute of Religion here in Los Angeles.
Rabbi Sher loves taste-testing tacos, taking early morning bike rides, and getting coffee around town. He would love to meet you for a caffeine boost or your favorite tacos… or both!
Contact Clergy Assistant at 424-214-7466
Email Rabbi Sher
CANTOR CHAYIM FRENKEL
Since joining KI in 1985, Cantor Chayim Frenkel has built an impressive career marked by a series of exceptional musical accomplishments. Blessed with a rich, warm tenor voice and an ability to nurture others' talents, Chayim has become a driving force in the world of modern Jewish music and cantorial practice, following in the very large footsteps of his late father, Hazzan Uri Frenkel.
Cantor Frenkel has commissioned and produced numerous recordings, including "Nishmat Tzedek – A Righteous Soul," an orchestral and choral suite in honor of his brother Tzvi, of blessed memory. Chayim's dear friend, the acclaimed Cantor Meir Finkelstein, composed the work. The composition had its world premier at KI in 1994. Cantor Frenkel and Meir expanded their recording into a book and compact disc package as a gift of healing to those who have lost loved ones in the ongoing terrorism that plagues our world.
In 1995, Cantor Frenkel served as executive director of Cantor Finkelstein's moving oratorio, "Liberation," commemorating the liberation of the Nazi concentration camps and in loving memory of his beloved mother, Shari Frenkel, who survived the Shoa.
In 1998, Cantor Frenkel served as co-chair of the Cantors Assembly's celebration in honor of the State of Israel's 50th anniversary. As part of these festivities, he performed at Carnegie Hall and produced a concert in New York's Central Park, attended by over 10,000 people.
Cantor Frenkel has commissioned and produced numerous recordings and, in 2009, he launched KI tunes (kitunes.org), which offers free downloads of all the music of KI that he has produced. Chayim loves to travel, especially when leading KI family trips to Israel.
Cantor Frenkel lives in Pacific Palisades with his beloved wife, Marsi and daughter Molli, while his older daughter Mandi lives in Israel.
Contact Clergy Assistant at 424-214-7466
Email Cantor Frenkel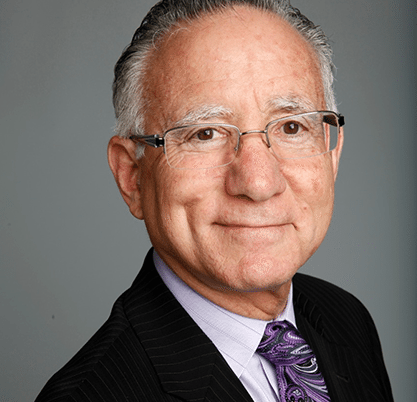 RABBI EMERITUS STEVEN CARR REUBEN

Rabbi Steven Carr Reuben, Ph.D., is Rabbi Emeritus of Kehillat Israel Reconstructionist Congregation in Pacific Palisades, California. He is a nationally recognized expert in the field of moral education and is the recipient of numerous community awards, including the Micah Award for founding the largest full-service homeless shelter in Los Angeles. He is also a recipient of the Unsung Hero Award from the Youth Law Center in San Francisco.
Steven has contributed to a wide variety of publications as an author and composer. He has written numerous books, including Raising Children in a Contemporary World (1992); Raising Ethical Children (Prima Publishing, 1994), and Children of Character: Leading Your Children to Ethical Choices in Everyday Life (Canter & Associates, 1997), A Non-judgmental Guide to Interfaith Marriage (Xlibris Corporation, 2002), and There's an Easter Egg on Your Seder Plate: Surviving Your Child's Interfaith Marriage (Praeger Publishers, 2008). His latest book is Becoming Jewish – The Challenges, Rewards, and Paths to Conversion (2011 Rowman & Littlefield).
Steven holds two bachelor's degrees, in philosophy and political science, from the University of California, Davis; a master's degree in education from the University of Southern California; certification in aging and human development from the University of Georgia; a Ph.D. in religion from Sierra University; and two honorary Doctor of Divinity degrees. He was ordained in 1976 by the Hebrew Union College.
He also is past president of the Board of Rabbis of Southern California. Steven has served on the boards of many non-profit organizations, including Chrysalis, Global Children's Organization, I Have a Dream Foundation, and The Center for the Improvement of Child Caring.
Contact Clergy Assistant at 424-214-7461
Email Rabbi Reuben
BOARD OF TRUSTEES
OFFICERS
Lorie Kraus
President
trustees
Grant Alkin
VP Member Engagement
Steven Lewis
President-Elect VP Communications & Marketing
Mark Edelstein
Jewish Life & Practice
Lani Farar
At-Large Trustee
Alison Kuperberg
JEC
David Stern
Facilities
Dara Davis Beer
VP Youth & Family Education
Kenny Rosenblatt
VP Finance
Ken Ehrlich
At-Large Trustee
Sheri Green
B'nai Mitzvah
Jessica Lazarus
ECC
Gary Weinhouse
Human Resources
Bernie Resser
Advisor to the President
Ellyce Cooper
VP Governance
Matt Ross
VP Advancement & Secretary
Hayden Ellison
Communications
Emily Kane-Miller
Outreach
Amy Lehr
Tikkun Olam
Carole White
Inreach
Adam Simon

Executive Director
Adam has been part of KI's staff since 2014 as Assistant Operations Manager, Operations Director, and now as Executive Director.
During his time at KI he has overseen operational aspects of KI including administration, communications and marketing, facilities, information systems, High Holy Days, and security.
Prior to his time at KI, Adam worked in healthcare information technology and as an award-winning writer of plays and TV shows. He received his undergraduate degree from DePaul University and his graduate degree from UCLA.
Adam and his wife, Becky, live in Palms with their corgi-pitbull mix, Gilda.
Email Adam or call 424-214-7451

Rabbi Carrie Vogel
Director, Jewish Experience Center
Rabbi Vogel serves as the Director of the Jewish Experience Center. Carrie oversees and works with the JEC team to make sure that our programming and experiences are at the highest level.
Carrie was ordained as a rabbi from the Hebrew Union College-Jewish Institute of Religion here in Los Angeles in 2009. In addition, she received a Master of Arts in Hebrew Letters in 2006 and a Master of Arts in Jewish Education in 2007 from HUC-JIR. During Carrie's time in rabbinic school she worked at a number of synagogues, camps and day schools in the greater Los Angeles area. She also earned a Bachelor of Arts in English from the University of Cincinnati.
Carrie and her husband Brian are the proud parents of their son, Jonah, and their daughter, Eliza. She loves The Ohio State Buckeyes, hiking and reading.
Email Rabbi Carrie or call 310-459-1569
Alana Levitt
Director, The Molly Steinsapir Early Childhood Center & Parenting Center
Alana advocates for high quality early education rooted in the science of child development. She strives to create a warm and inclusive environment that supports families and enriches our community.
Alana received her Masters in Early Childhood Education from American Jewish University in 2020 and received her BA in Human Development from Sonoma State University in 2006. She is a former Simms-Mann First 36 Project Fellow, member of the National Association of the Education of Young Children and a committee member of the Southern California Chapter.

Along with her husband, Sam, Alana lives in Santa Monica with their three children and Gloria, their dog.

Email Alana or call 424-214-7481
Jay Alvarado
Security & Facilities Manager
jalvarado@ourki.org

424-214-7468

Hannah Bahena
Synagogue & B'nai Mitzvah Administrator
hbahena@ourki.org

424-214-7464
Nicole Bresnick
ECC Assistant Director
nbresnick@ourki.org

424-214-7482
Michelle Chajet
Assistant Director of Experiential Education, Jewish Experience Center
mchajet@ourki.org

424-214-7473
Shirley Chacon
Staff Accountant
schacon@ourki.org

424-214-7482
Rachel Feldman
Clergy Assistant
rfeldman@ourki.org

424-214-7461
Masha Fleissig
Membership Coordinator
mfleissig@ourki.org

310-459-2328
Justin Grant
IT/AV Specialist
jgrant@ourki.org

424-214-7484

Alex Haro
ECC & JEC Administrative Assistant
aharo@ourki.org

424-214-7482
Daniel Leanse
B'nai Mitzvah Teacher and Cantorial Soloist
dleanse@ourki.org

424-214-7457
Tricia Mercer
Member Engagement Director
tmercer@ourki.org

424-214-7463
Max Muller
Youth Programs Coordinator, Jewish Experience Center (K-12th Grade)
mmuller@ourki.org

424-214-7475
Rebecca Serot
Programs and Events Coordinator
rserot@ourki.org

424-214-7460
Rachel Tichauer
JEC Assistant Director, On-Site Programs
rtichauer@ourki.org

424-214-7459
Kristina Wexler
Controller
kwexler@ourki.org

424-214-7462
FACILITIES staff
Dre Snow
Site Attendant
dsnow@ourki.org

424-214-7456
Josh Hayes
Site Attendant

jhayes@ourki.org

424-214-7456
Julio Vasco
Site Maintenance Attendant

jvasco@ourki.org

424-214-7456
Tue, March 28 2023 6 Nisan 5783